Weddings: Frequently Asked Questions
Answers for you!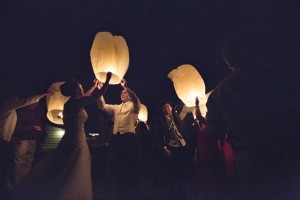 What else do we need to add to the package that is not already included?
Only your alcohol, if you choose to serve it. Our only requirement that is not already included in the package is an Event Liability Policy that tends to run about $175. Our Event Manager guides you so you can secure such a policy, typically purchased online.
You can have a truly lovely event and not spend a dime more other than for the alcohol. The most common items we see added are: extra bouquets and boutonnieres (the package includes 3 and 3), appetizers (the package includes a meal only), a colorful napkin to bring out a color theme. You can surely add more and more, but that would be completely up to you. There will be no pushing for you to do so on our end because we are confident that our packages are sufficient and lovely as they are.
Can I delete any of the included vendors and reduce the overall cost of the package?
At the time of contract signing, if you think you may want to eliminate one or more of the vendors (food, flowers, dessert, and/or photography), we suggest you have us remove it and adjust your price accordingly because you can always add it back in, but not vice versa. If you use another caterer, please note that your caterer is required to provide: bussers/servers, food, catering equipment, and dishes and utensils.
What is required if we use another caterer or self cater?
Licensed outside catering is allowed with prior approval. Self catering is not allowed.
Can we meet with the included vendors prior to or after booking the venue?
After booking the venue, the Event Manager can set up a tasting with the food vendors and meetings with florist and photographer.
Can we just rent the site and DIY everything else for our wedding?
We find that our packages, overall, save our clients at least $4000 when compared to other comparable venues and inclusions. We have learned through experience that if our goal is to offer our couples a completely stress free engagement and wedding day, it is best if the couple use our packages. So, no, we do not offer just the venue for our weddings and other events.
Do we need a wedding planner?
No. We handle everything that is included in our package. If you bring in vendors outside of or instead of our vendors, then it will be your responsible to manage them.
What else are we responsible for besides what is included in the package already?
All clients are required to secure an Event Liability Policy that includes Bull Creek Ranch, LLC as an "additional insured."
If you wish to serve alcohol (beer, wine, champagne) you should be prepared to purchase this and drop it off at least two hours prior to the event so the bartender can set up the bar. If you wish to have hard liquor, you have to secure a NC ABC permit (we have to sign off on it for you) and an additional bartender. Serving hard liquor adds $300 plus the cost of the alcohol and your mixers.
Can you describe more fully what is included in the package as far as outside vendors are concerned?

Choose between five menus, each with choices concerning entrees, sides, etc. Choice to upgrade to a higher tier or menus and pay the difference in price or to completely customize the menu.
Choose between tiered cake, individual cakes, pie bar, or a combination of such.
4 hours of photography, editing of all images, single party reprint rights
Locally grown seasonal flowers (3 bouquets and 3 boutonnieres and all table flowers); additional flowers can be added; certain colors or types of flowers can be secured for an upgrade fee. Totally custom flowers can also be supplied for an additional fee.
Bartending services right sized for your event for beer, wine or champagne. If hard liquor is served there is a fee for one additional bartender.
Is there a tent or an indoor location?
The package includes a high peaked pole tent, with swagged lighting, a dance floor and sidewalls, as needed. Heaters can be added to the package, as needed. If it rains, the ceremony can take place inside the tent or in the boat house. The boat house can seat 75 comfortably for a ceremony and less than 50 people for a reception.
What is the cost if I have a wedding that is less than 50 people?
Please inquire. For cost savings, the reception can occur inside of the boat house. If you prefer a tent, we can quote a price with a tent.
Can you host events for more than 150 people?
Yes. Please inquire about pricing.
What is the closest hotel?
The Holiday Inn-East Biltmore is about 15 minutes away and it gives our clients preferred rates when you work through our Event Manager and they will also block rooms for you with no pre-pay and no penalty if not all rooms are booked, if our Event Manager sets this up for you.
Can I use my own officiant/minister?
Yes. The price is the same, with or without an officiant/minister included.
Can we have a live band?
Yes. The band can play for two 45 minute sets between 7-9 p.m. If the band is amplified, the band must be from a list of approved bands provided by our Event Manager. The DJ will play before and after the band and in between sets, and the DJ will MC the event.
How long do I have for my event?
We promise to have everything set up by noon, ready for you. You have access to the boat house as a changing studio if you wish, beginning at noon. The reception is limited to no more than 5 hours, including cocktails. Music must be off by 10:30 with people away from the venue by 11 p.m.
Are dogs and other pets allowed at the venue?
Yes, with prior approval. Dogs must be on leashes.
Is swimming or boating allowed in the lake?
Yes, with prior approval and a certified lifeguard on duty. Swim at your own risk.
Are Children Allowed on the Property?
Yes. But they must be under supervision at all times. We can recommend a sitter service upon request.
Is there a fee for having the rehearsal on site?
No. You are allowed 1.5 hours on the property. The time for such must be arranged through the Event Manager.
Can we have a rehearsal dinner on the property as well?
Yes. If you are having your wedding with us the next day, the fee is $1000 plus $10 per person and any vendors and labor you will need.
What is the planning process like?
Once a client books their date, our Event Manager will contact you with an access code to a special planning website that gives you all the information necessary to make decisions related to your event. You will also receive a google doc spreadsheet that outlines your payment schedule. If you add anything to your package, your spreadsheet will be immediately updated. We have couples who book with us sight unseen, others who return just one time to meet with their vendors and finalize their planning details, and others who return 2-3 times to make their decisions and enjoy visiting Asheville. It's a smooth process, designed for the couple who wants a lovely event but who does not want the stress.
Is there parking onsite?
Yes. We have sufficient parking for up to 150 guests. We also have a list of recommended shuttle companies if you'd like to secure these for your guests.
Is there electricity for outdoor events?
Yes.
Are there permanent bathrooms on site?
Yes. There are two bathrooms in the boat house.
What are our options for location for the ceremony site?

Under a grove of Chestnut trees
On a concrete patio on a knoll looking west toward Mt. Pisgah
On the grass on the far side of the lake
Under the tent (possible back up plan in case of rain)
In the boat house (possible back up plan in case of rain)
How far in advance should we book our date?
Asheville is a popular place for destination weddings, so it's best to book your date, if at all possible, one year in advance. If you are flexible with your date, 6-9 months often works. Occasionally, we have an available date for events to occur within 3 months of less.
What type of deposit do you require and how do I place a date on hold?
Simply contact us to tell us your date, your least # of guests, your highest # of guests, and if you'd like to remove any or all of the following: food, flowers, dessert, and/or photography. Typically, we will work up a contract and hold the date for two weeks from the time you place the date on hold. When the signed contract is submitted, along with a non-refundable $2750 payment, your date is officially "booked." Your remaining payments are divided up over the months prior to your event date, with the last payment due two weeks prior to your event.
When is the balance due?
At the time of contract signing, we propose a payment schedule (typically 5-9 payments spread out over the months prior to your event). Your last payment is due no later than two weeks prior to your event. All vendors are paid on your behalf by our event manager, so there is no need to worry about due dates, deposits, etc. for your vendors.
What type of payment do you accept?
Personal or official checks and Paypal. If you elect to use Paypal, there is a 3% surcharge added to each payment submitted.
Do you provide security?
On request
With so many lovely venues in the Asheville area, what makes Bull Creek Ranch stand out?
Proximity to downtown Asheville (just 20 minutes from the heart of downtown)
Full Service, all inclusive packages (rare to find in our area or anywhere, really)
Guaranteed pricing at time of contract signing (the only way your final cost changes is if your numbers go up or you add something)
Charming venue with scenic mountain views, gardens, lake
High quality vendors and service
We believe in Love and will give you a great start to married life.
What is the cancellation policy?
All payments are non-refundable. We recommend that you secure cancellation insurance. This can be added to the Event Liability policy for just a little bit more money and is definitely worth it for any possible reason your event may be cancelled or postponed.
"Thank you so much for a most memorable occasion. It was a great pleasure to work with you and get to know you during the week of my son's wedding. All our guests were totally impressed with your facility and the set up. It was stunning!! I continue to get calls and emails complimenting the party and expressing how much fun everyone had."